About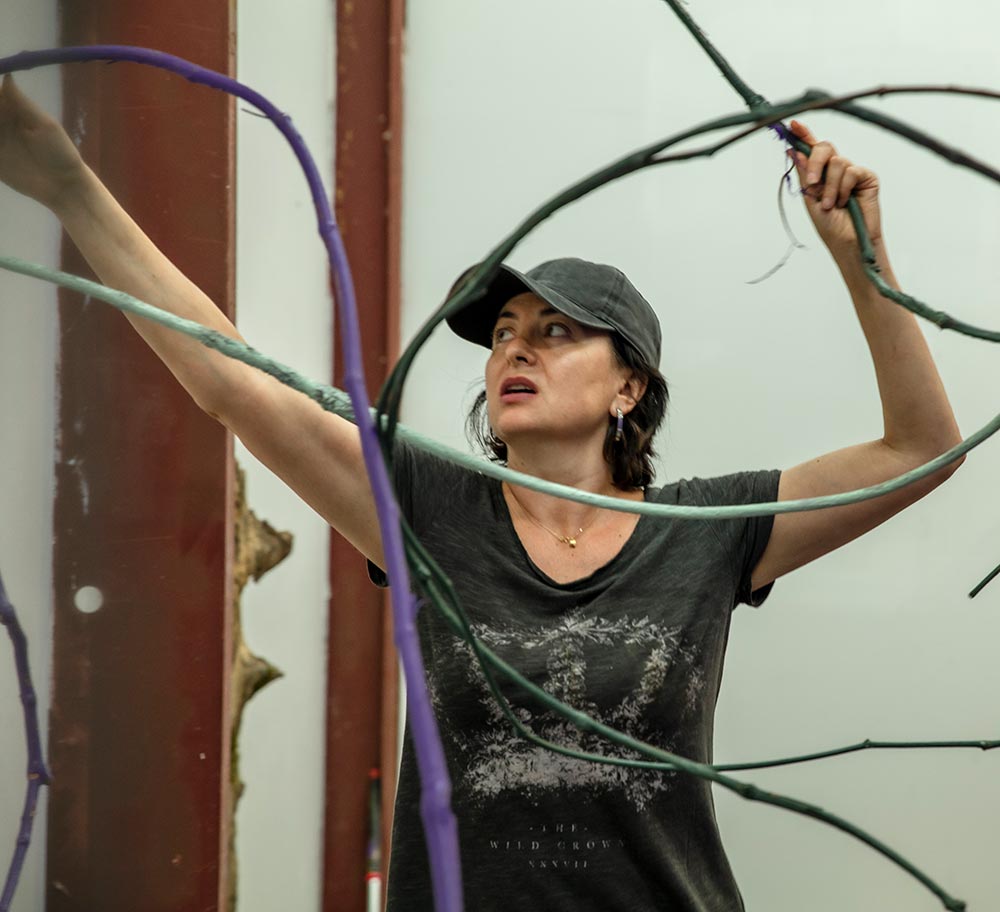 Bio
Belén is a Spanish-American multi-media artist with a passion for weaving Nature with the trash
of the industrial age.
Born in Granada, Spain, she spent her adulthood in New York, and today she lives and works
between Malaga and New York. Her visual language fuses her environmental concerns with her
multicultural background as a woman raised in Southern Spain and Northern Africa and
educated in the United States.
Already in her early work, Belén reflects on change and movement, on the cycles of life and
death, decay and renewal, which are present in the precarious balance between all living
organisms. But this balance is now facing an unprecedented threat from human activity out of
control.
In her first works, Belén introduced organic matter into her studio and her abstract sculptural
paintings. But since 2019, the climate crisis and its extreme consequences in her own backyard
moved her in the opposite direction, out of the studio and out of the city, into the outdoors,
where she practices bold interventions that she documents in photography and video.
In her latest exhibitions these two movements indoors and outdoors meet and Belén creates
biomorphic gestural abstractions in different media together with immersive installations that
dramatize the symbiotic relationship between humans and Nature, and questions the
delimitation of the natural and the artificial in an apocalyptic world, inundated by human waste.
Belén es una artista multidisciplinar y multicultural a quien le apasiona conjugar restos y materia
orgánica de la Naturaleza con basura de la era industrial.
Nació en Granada, España, pasó su edad adulta en Nueva York, y hoy vive y trabaja entre
Málaga y Nueva York. Su lenguaje visual entrelaza sus preocupaciones medioambientales con
su origen multicultural como mujer criada en el sur de España y el norte de África y educada en
Estados Unidos.
Ya en su trabajo temprano, Belén reflexiona sobre el cambio y el movimiento, sobre los ciclos
de vida y muerte, de deterioro y renovación, presentes en el precario equilibrio que es todo
organismo vivo. Pero este equilibrio se enfrenta a una amenaza inédita ante una actividad
humana descontrolada.
Al comienzo de su trayectoria Belén trabaja con materia orgánica en su taller y en sus obras
abstractas, a caballo entre la pintura y la escultura. Pero a partir de 2019, la crisis climática y
sus consecuencias extremas, muy evidentes en su entorno, la mueven en sentido contrario, al
exterior del taller y fuera de la ciudad, al espacio de la Naturaleza, donde realiza intervenciones
audaces que reseña con videos y fotografías.
En sus últimas exhibiciones esos dos movimientos dentro y fuera del taller se aúnen creando
abstracciones gestuales biomórficas en distintos medios e instalaciones inmersivas que
dramatizan la relación simbiótica de los seres humanos y la Naturaleza, y cuestionan la
delimitación de lo natural y lo artificial en un mundo apocalíptico, inundado por desechos
humanos.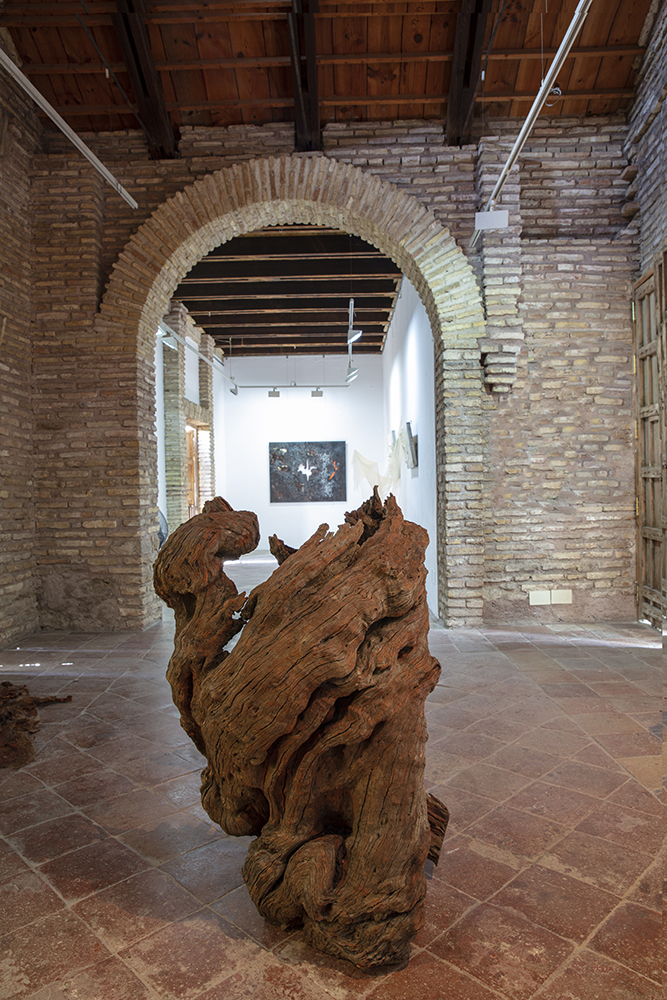 Solo exhibits
"HÍBRIDA". Jardín Botánico La Concepción. Feb-March 2022. Málaga,  Spain.
"(Des)Arraigos" Ethnographic Museum Riogordo, Malaga, Spain May-June 2021.
"Peridermis" Sala de Exposiciones Alhaurin el Grande, Málaga, January-February 2019.
"Entropia(S)" Sala de Exposiciones El Portón, Málaga, December 2017-February 2018.
"MoonAge DayDream" Colegio Oficial de Odontólogos de Málaga, April 2016.
 "WaxWorks" Sala de Exposiciones BIC Euronova (PTA), Málaga, October-November 2015.
 "Nature Rewards the Bold" Sala de Exposiciones Juan Carlos I in San Fernando de Henares, Madrid, Spain, September-October 2015.
"Excavations" Centro Cultural de Paracuellos del Jarama, Madrid, Spain, December 2014-January 2015.
"Nature in Motion" Sala de Exposiciones Lope de Vega, Madrid, Spain, November 2014.
"Pintar con Fuego" Centro Cultural La Jaramilla. Ayto. de Coslada, Madrid, Spain, October 2013.
"Nature in Motion" Sala de Exposiciones de El Casar, Guadalajara, Spain, March 2013.
Group exhibitions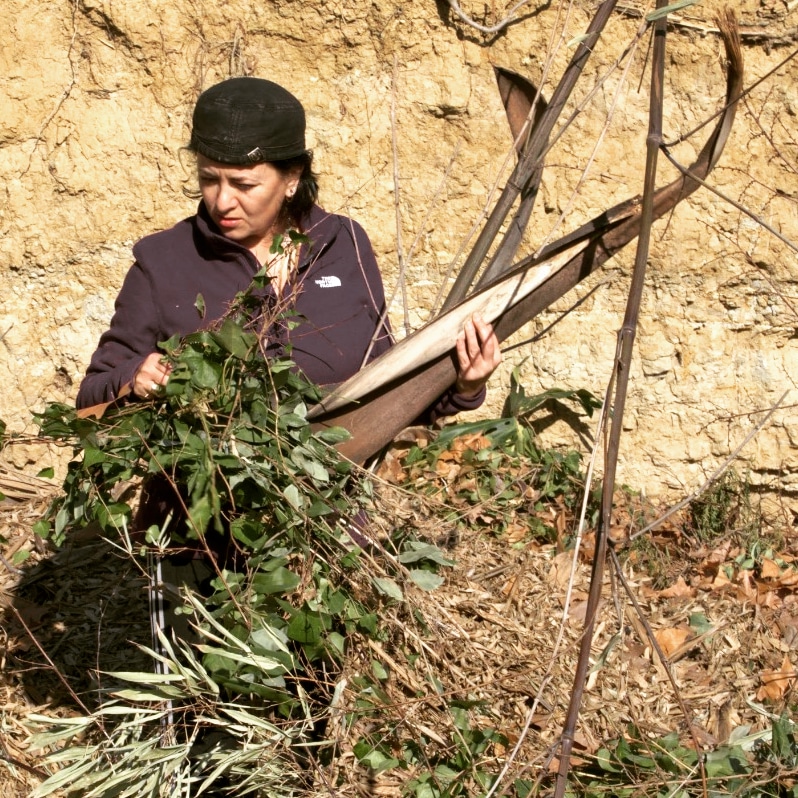 "In the Balance." Art Ramble 2022. Outdoor Public Art Installation in Concord, Massachusetts, September-November 2022.
"Tesoros sobre seda" Salas Mingorance del Archivo Municipal. July-September 4, 2022.
"Luto Land Art Installation" - Diputación de Málaga - Presencias Exhibit - Calle Pacifico 54, Málaga, Spain, Jan 24 to Feb 22, 2020.
"Paliengenesis" Collective show curated by Michael David at M. David, Bushwick, Brooklyn, New York, September 2019.
"Corazón Blanco-Corazón Negro" Sala de Exposiciones Alhaurín el Grande, Málaga, Marzo-Junio 2019.
"Arte Malacitano – Biblioteca Provincial de Málaga, Septiembre-Diciembre 2018.
"Culturama en Gira" -- Convento de la Encarnación, Coín and Cuevas, Málaga, March-April and July-August 2017."
"De la Figuración a la Abstraccion – Presencias 44" Pacifico 54 Espacio Expositivo, Diputación de Málaga, April-May 2017.
"Art against War Collective Show" Sala Juan Carlos I in San Fernando de Henares, Madrid, Enero 2016.
Exposición Colectiva Colegio Oficial de Veterinarios, Málaga. May 2016.
"Encaustic Artists in the XXI century" Collective show, Encaustic Art institute, New Mexico, summer 2016.
ARTSevilla, Seville International Art Fair, sponsored by Espacio Tres, Malaga, September 2015.
"Espacio Tres Collective Show" at Espacio Tres Gallery, Málaga, May 2015.
"Caprichos" Art Intervention in Malaga´s Botanical Garden, Málaga, April 2015.
"Presencias 41" Diputación de Málaga, Málaga, March 2015.
Collective show by Fiarte at the Centro Cultural Churriana, Granada, April 2015.
Collective show by United Photo Press at the Palacio de Quinta Alegre, Granada, April 2015.
"Nuances of the Americas" II International art show at the Queen´s Bee Art and Cultural Center, San Diego, August-September 2015.
 "Expressions, Shapes and Colors" San Diego Latino Theater Festival, July 2015.
"Collective Show" at Fifty-Seven Degrees Gallery, San Diego, curated by Guy Lombardo, June 2015.
UPP Collective Show, Albufeira Marina, Albufeira, August 2015.
"25 Years Retrospective" United Photo Press, Algarve, June 2015.
Collective show by Trilhos da Terra Art Gallery, Aveiro, March 2015.
"Devil is on the Straight Line" at the BakeHouse Arts Center, Miami, Florida, September 2014.
 "Untitled Group Show" at the Latino Art Museum, Pamona, CA, November 2014.
"Nuances of the Americas" I International art show, Centro Cultural de la Raza, Balboa Park, August 2014.
"Presencias 40" Sala Manuel Barbardillo, Málaga Málaga, December 2014.
"Presencias 38" Centro Cultural Provincial María Victoria Atienza, Málaga, August 2014.
"Mujeres Pintoras" Ciudad de la Justicia, Málaga, March 2014.
"Live Surfaces" Sala Barbadillo, Málaga, February 2014.
"Presencias 36" Diputación de Málaga, Málaga, January 2014.
 "Colectiva Pequeño Formato" Aplama, Málaga December 2013.
"Presencias 35" Diputación de Málaga, Málaga, October 2013.
Collective show, Encaustic Art Institute, New Mexico, summer 2012.
Collective show at Art Upstairs, Phoenicia, NY, September 2014, June and July 2012 and July 2010.
Education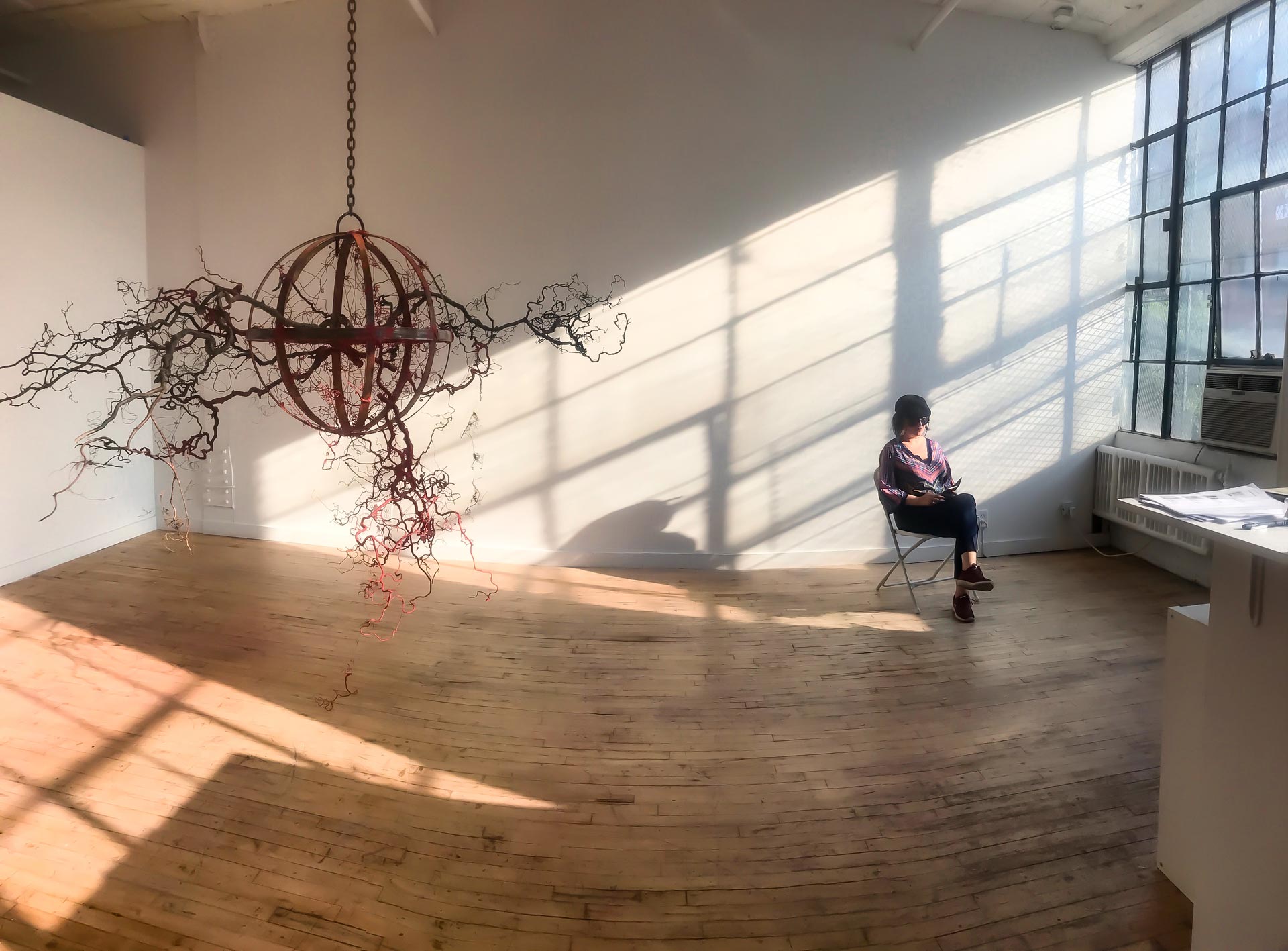 Judy Pfaff Foundation/M David Summer Art Residency - Tivoli, New York, summer 2020.
M David & Co. Art Residency - Bushwick, Brooklyn, New York, summer 2019.
Studio classes at the Art Students League of NY and the Woodstock School of Art, New York, 2005-2008.
Graduate courses Art History – Hunter College – 2003, New York, NY, USA.
Master Degree in Communications – Columbia University -- SIPA – 1993, New York, NY, USA.
Bachelor of Arts, Cum Laude – Mount Holyoke College – 1990, MA, USA.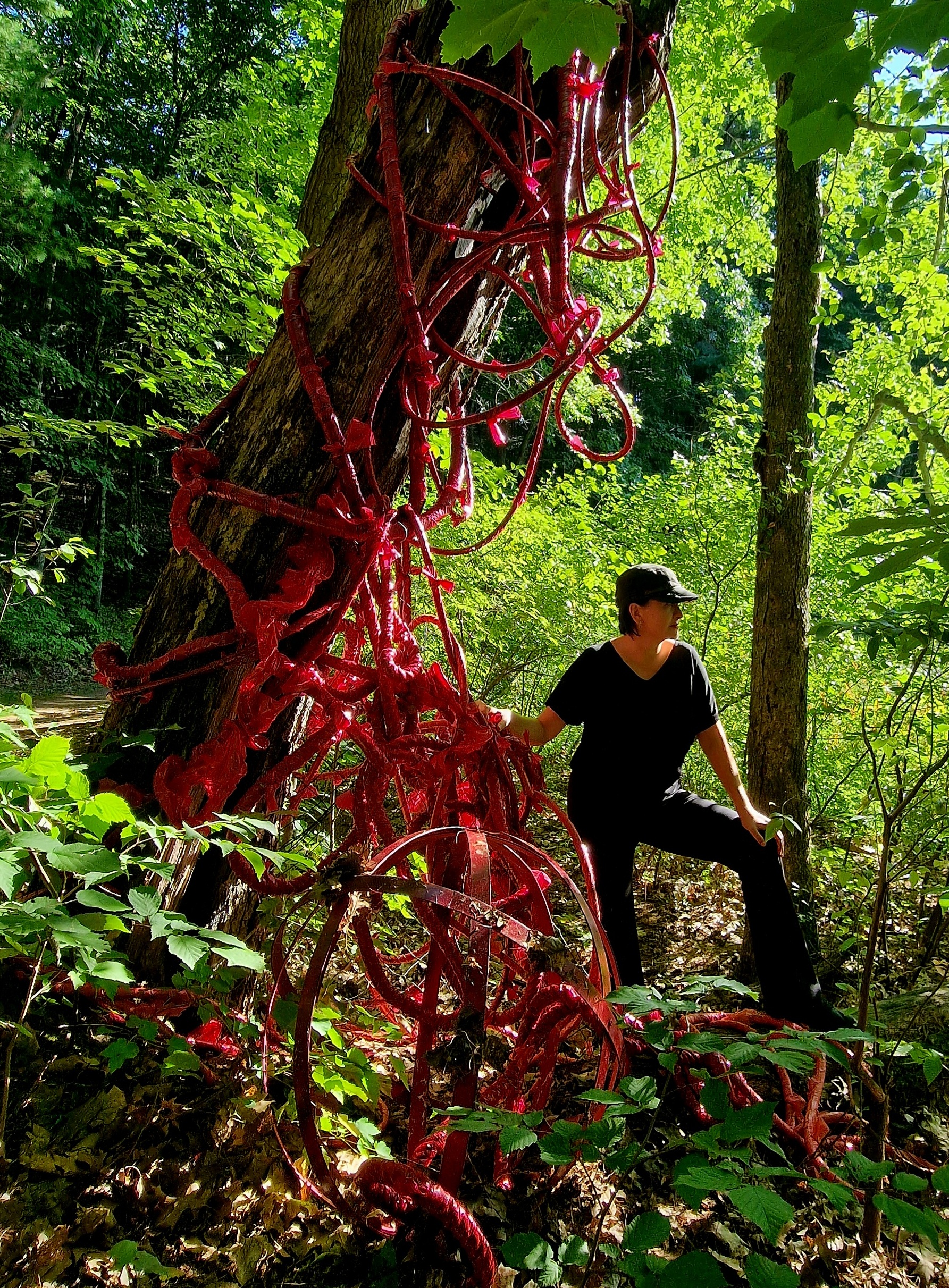 Art membership
Asociación Colectiva - Observatorio Cultural Feminista, Spain
IEA (International Encaustic Artists) - USA.
Encaustic Art Institute - USA.
MAV - Mujeres en las Artes Visuales - Spain.